Historic Hotels & Motels

Style: Art Deco
Hotel Clovis
East Region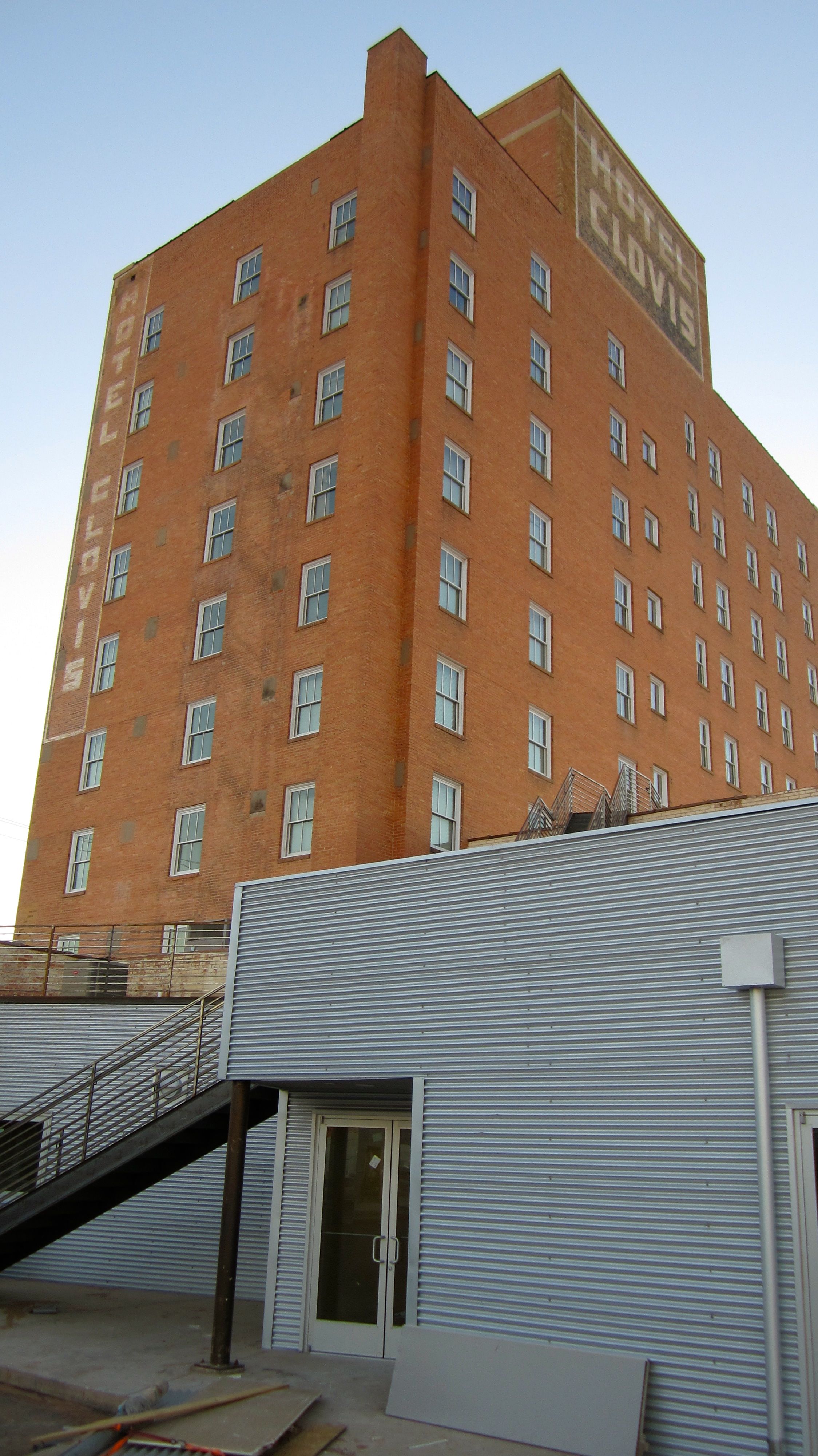 photo by Elmo Baca
Constructed 1931
Everything about the Hotel Clovis was grand, even its nickname, Skyscraper of the Plains. Soaring nine stories over the southeastern New Mexico city of Clovis, the hotel was once the tallest building between Albuquerque and Dallas. Snubbing the Depression, the hotel operators opened the hotel on October 20, 1931. Architect Robert Merrill combined art-deco exterior ornamentation with southwestern Indian motifs and tilework inside.
Each of the 114 rooms had a modern bathroom with hot and cold running water, a telephone, and an overstuffed Murphy bed. The elevator was the first in southeastern New Mexico; the lower floor housed KICA, the first radio station in town; and the post-Prohibition ballroom welcomed Louis Armstrong, Glen Miller, Tommy Dorsey, and Hank Williams. The opulent hotel inspired its share of lore, like the story about movie star Ronald Reagan, who waited in the lobby for a train instead of at the nearby depot. Or the one about a local cowboy named Jeff Goode, who one night rode his horse through the lobby, into the ballroom, then dismounted and punched a man waltzing with his wife. I ruined two knees dancing in that place, recalls Clovis City Commissioner Gloria Wicker.
Not long after 1975, the Santa Fe Railroad discontinued passenger trains to Clovis, and the hotel closed. Neglect, dusty grassland winds, and vandals contributed to the demise of the roomy old hotel.
The Hotel was vacant from 1983 until developer Stephen Crozier started an extensive renovation in 2011. Crozier restored the existing property and reconfigured the existing hotel rooms into 31 loft-style apartments in the Art Deco building, as well as creating some 8,000 square feet of commercial space. The developer also built two separate structures with apartments that brings the property total to 59 units.
A groundbreaking celebration was held on September 30, 2011. The project was completed in 2014 and has added substantially to the revitalization of downtown Clovis. (material adapted from an article by David Pike, Online Only, July 26, 2002).
210 Main St. | Clovis, NM 88101

appointment