NOB HILL, ALBUQUERQUE—After spending much of the last two months on the road for "Off the Road", I have been amazed by much of what I saw..  Here is a short list of what I thought were the very best or most interesting or funniest things I encountered.
❤  BEST CHEAP MOTEL.  Although "cheap" is a relative term, I would have to say the title goes to Raton's Budget Host Melody Lane Motel.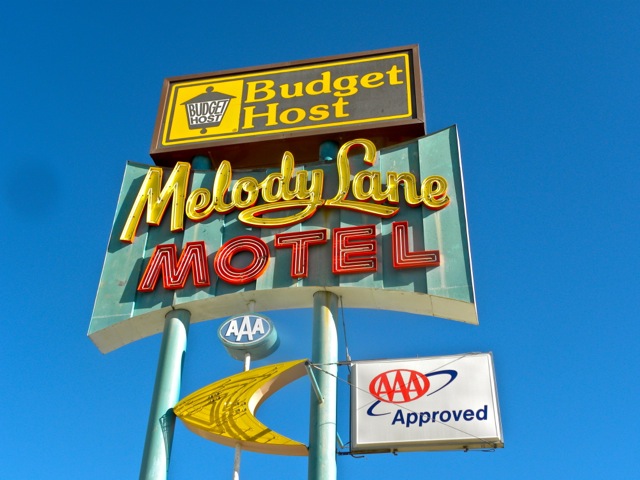 ❤  BEST MOTEL TO MEET INTERESTING YOUNG PEOPLE.  The Sands Motel in Grants was chock full of adventurous young people from all over the world.  They were there for the three long trails crossing the country that meet there.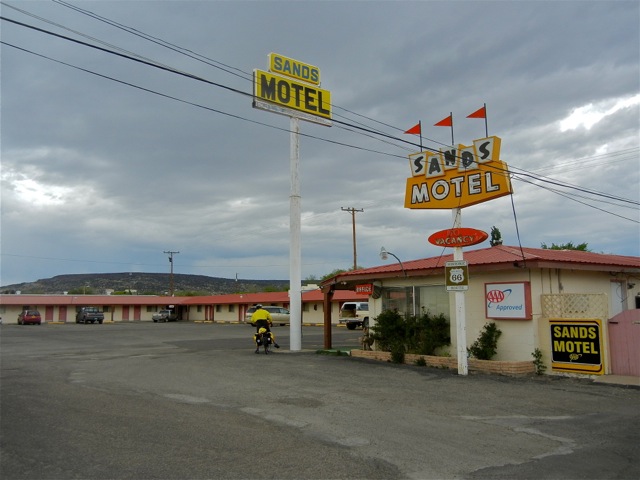 ❤  MOST RELAXING OUTDOOR DINING.  If you like a shady spot on a warm day, you can't beat the Dos Lunas Restaurant in Carlsbad.  Good New Mexican fare at a reasonable price.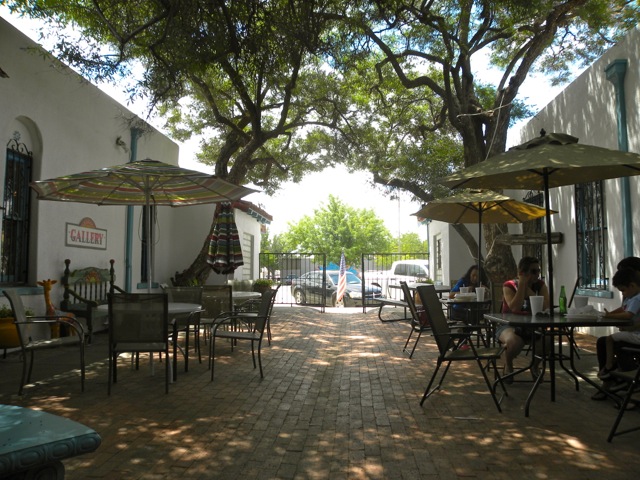 ❤  BEST TRAIN STOP.  Belen is SO lucky to have the Harvey House!  Even though it technically isn't a train station per se, I still would vote it as the most complete and usable facility currently available.  This postcard shows how beautiful it is under their portal watching the activity in the rail yard.  When La Casteñeda in Las Vegas comes on line, however, it will surely be a stunner!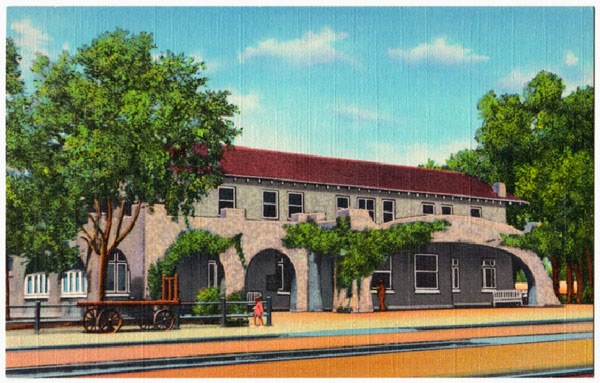 By the way, it is said that the Alvarado Hotel in Albuquerque saved the Belen Harvey House.  Belen residents were so shocked at Albuquerque losing the Alvarado that they were determined to save their own Harvey House, and did.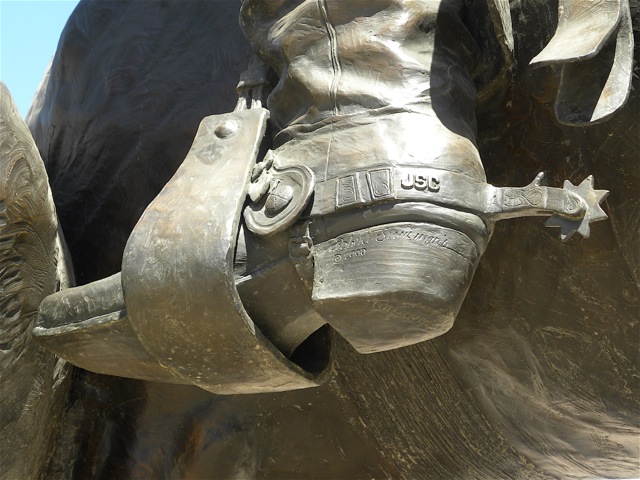 ❤  MOST BRONZE ART PER PERSON.  Artesia has more poundage of bronze per resident than any town I've seen.  In fact, It would not surprise me to find that the bronze statuary in Artesia outweighs the population!  This detail of a vaquero's boot will give an idea of how amazing these pieces are!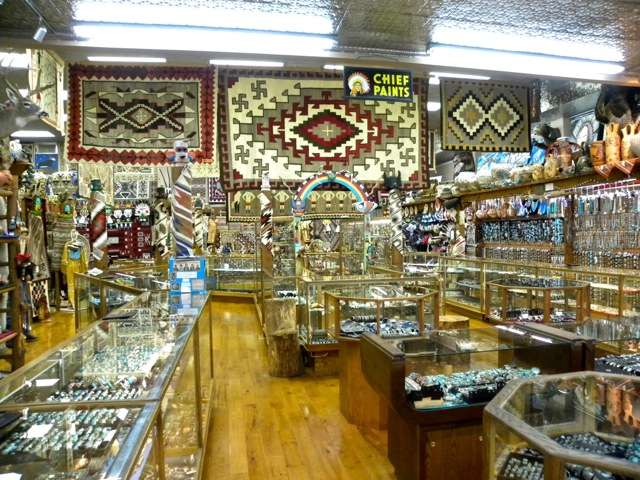 ❤  ART CAPITAL OF NEW MEXICO.  Despite what you may think, I have to say it is Gallup.  The Trading Posts there must have at least a hundred thousand pieces of art…much of it in silver, turquoise and coral.  As someone at Perry Null Trading Co. once told me, "Every item in this big store was walked through that door by the artist who made it."  Perry Null must have upwards of 10,000 items.  Their jewelry is sold all over the world.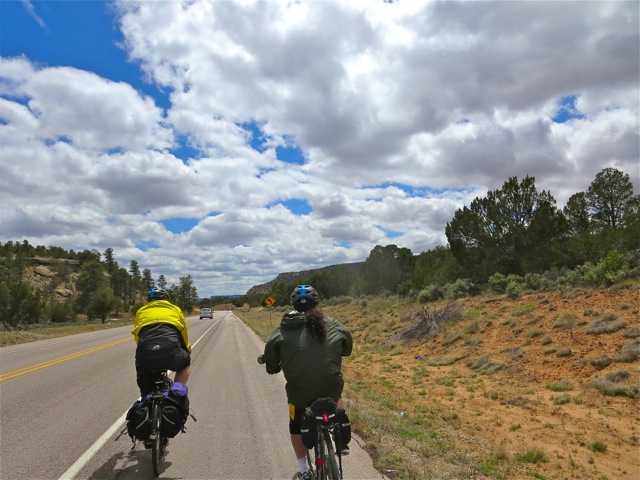 ❤  BEST ROAD FOR BICYCLING.  If you have followed this blog for the last two months, you remember that Mike Moye and I started it off by riding our bicycles across the state (almost) on Route 66 (more or less).  One diversion included riding south from Gallup to Zuni Pueblo, then east to Ramah and El Morro and past the Ice Caves before swinging north to Grants.  The scenery was wonderful, the traffic light, and the shoulders pretty darn good.  It's an easy three-day trip if you want to try it this fall.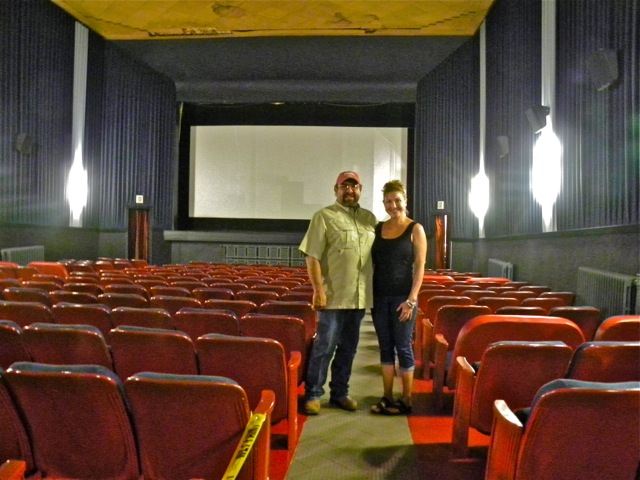 ❤  BEST LOVE STORY.  I really loved the story of Ron and Christy who bought the Odeon Theater in Tucumcari.  Good Luck, you crazy kids!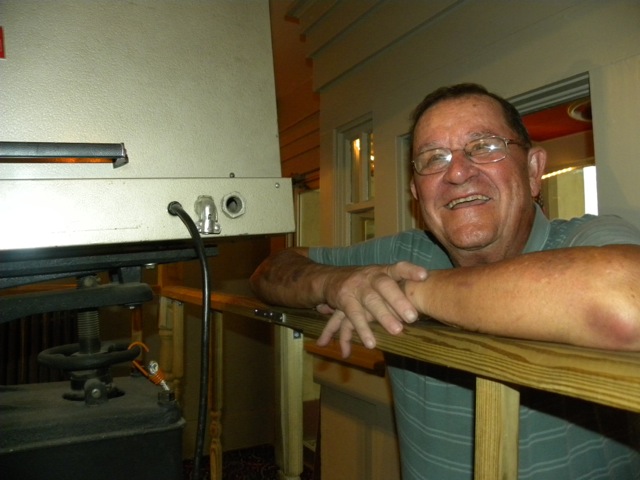 ❤  MOST INTERESTING ENCOUNTER WITH A MAYOR.  Well, there I was interviewing the people working in Clayton's Luna Theater.  I turned to the guy selling tickets in the booth and halfway through our conversation somebody behind me says, "By the way, Jack is our mayor."  I was talking with Jack Chosvig, Mayor of Clayton who was donating his time to help make the town's theater a success.  Loved it.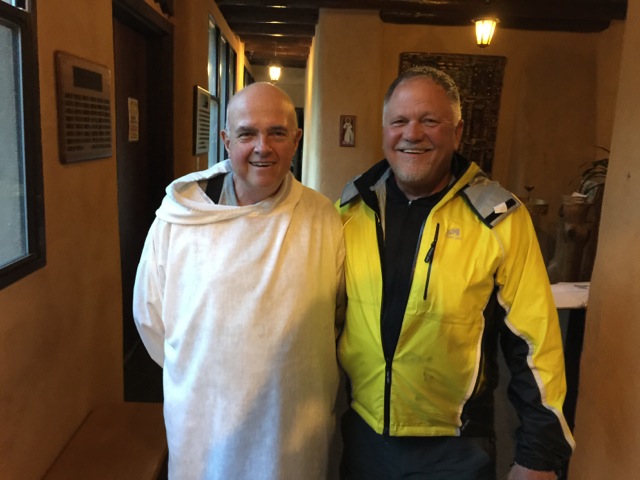 ❤  LUCKIEST TIME TO MEET A MONK.  Mike and I were riding our bicycles in a hard rain as we pulled up to the 4-way in Pecos.  It was cold and getting dark.  We had small tents, but it wasn't going to be pleasant.  Somebody suggested we try the Benedictine Monastery.  We waited inside their front room for quite a while until prayers were over.  I kept looking outside.  Finally a monk came down the stairs and fixed us up with a room.  Boy, was I glad to see him!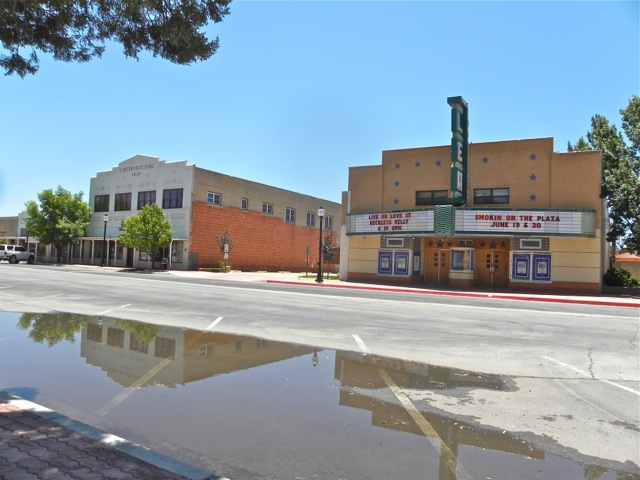 ❤  WORST FEELING.  I had so much wanted to go the the B-B-Q and Red Dirt Music festival in Lovington.  I did the interview, I posted the video of the Reckless Kelly Band who were to appear that weekend, but I didn't make it.  I'm so sorry.  I really wanted to be there.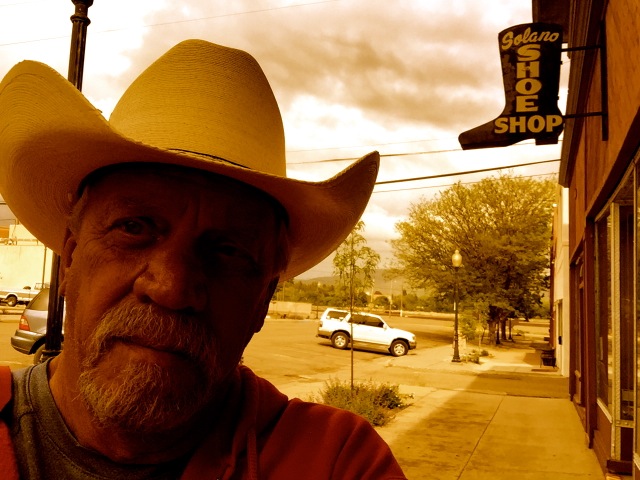 ❤  BEST FEELING.  I am so very lucky to have had an opportunity to travel the state:  meeting people, seeing wondrous things, and trying to tell the stories.  If you care to read about any "adventures" you may have missed, just click on "Blogging Off the Road" at the bottom of this page.
Thank you all so very much for helping me, for reading, and for liking "Off the Road in New Mexico" on Facebook.  Hasta la vista.
Tags:
Art
,
history
,
New Mexico
,
New Mexico Photos
,
Route 66